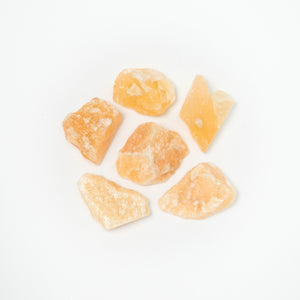 ORANGE CALCITE

Chakra: Sacral
Zodiac sign: Cancer, Leo
Orange Calcite is a highly energizing and cleansing stone especially for the lower chakras. This stone removes fears, balances emotions and overcomes depression. It dissolves problems and maximizes potential. It is a powerful amplifier and cleanser of energy. Simply having Calcite in the room cleans negative energies from the environment and heightens your energy. It facilitates the opening of psychic abilities.

HEALING: Orange Calcite heals the reproductive system, gallbladder and intestinal disorders such as irritable bowel syndrome and removes mucus from the system.