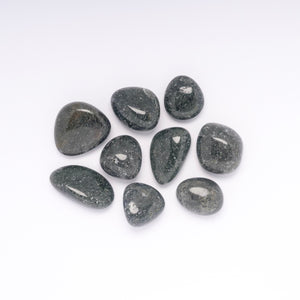 LITHOMANITE

Chakra: Third Eye
Zodical sign: Cancer

Lithomanite encourages us to take our responsibilities. It gives us security in facing what we have to do without the fear that we will not do it. It is a stone of responsibility, action and practical creation. It allows people to get behind the wheel of their lives and see that they don't have to run away from their responsibilities. If you put a Lithomanite under the pillow it will help you to have the right strength to face important situations with self-esteem. Carrying it in your pocket helps take action.

HEALING: Helpful in healing the nervous system, eyes and reproductive system. Helps contour the premature old and glaucoma problems. It encourages you to always have a young and attentive mind.