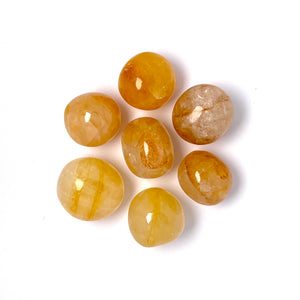 YELLOW QUARTZ
Chakra: Solar Plexus
Zodiac sign: Gemini

Yellow Quartz facilitates spiritual communication over a long distance, including between worlds and empowers healing at all levels. It brings the benefit of clarity for decision-making, relief form ''burnout'' panic, nervousness or exhaustion, sharper memory and concentration skills, and protection from lethargy and depression during dull weather.
HEALING: Yellow Quartz can ease digestive system ailments, increases metabolism and brain function. Helps with food intolerance and hyperactivity.