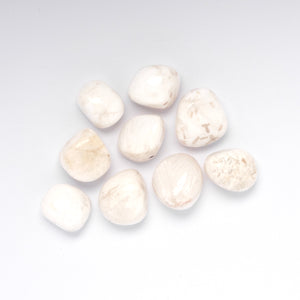 SCOLECITE
Chakra: Heart, Third Eye
Zodiac sign: Capricorn, Cancer

Scolecite is a gentle, high vibration crystal that promotes inner peace. This serene crystal assists with lucid dreaming and dream recall. It is extremely calming, encouraging unselfish love of one's self and inner contentment. Scolecite harmonizes the energies between two lovers or loved ones and helps those whose heart has been turned to "stone" to gently release the traumas of the past and love again.

HEALING: Scolecite is effective for MS and neurological rebalancing, and for realigning the spinal column and associated nerves. It is used for intestinal conditions including parasites and IBS, and supports the circulatory system and lungs.