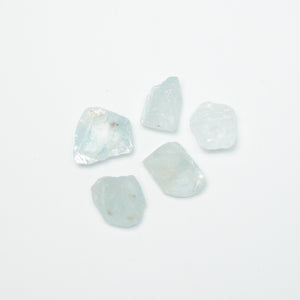 BLUE TOPAZ
Chakra: Throat, Third Eye
Zodiac sign: Virgo, Sagittarius

Blue Topaz is an excellent crystal for meditation and attuning to the higher self, assisting in living according your own aspirations and views. It attunes to the angels of truth and wisdom. Blue Topaz inspires creativity, increases attention span and helps one achieve perfection in various projects. It is a natural magnifier of psychic abilities, assisting those who wish to attune to inner guidance.

HEALING: It can be used to manifest health. It aids digestion and combats anorexia, restores the sense of taste, fortifies the nerves, and stimulates the metabolism.